The leader for tourism
State is the most popular domestic travel destination for Germans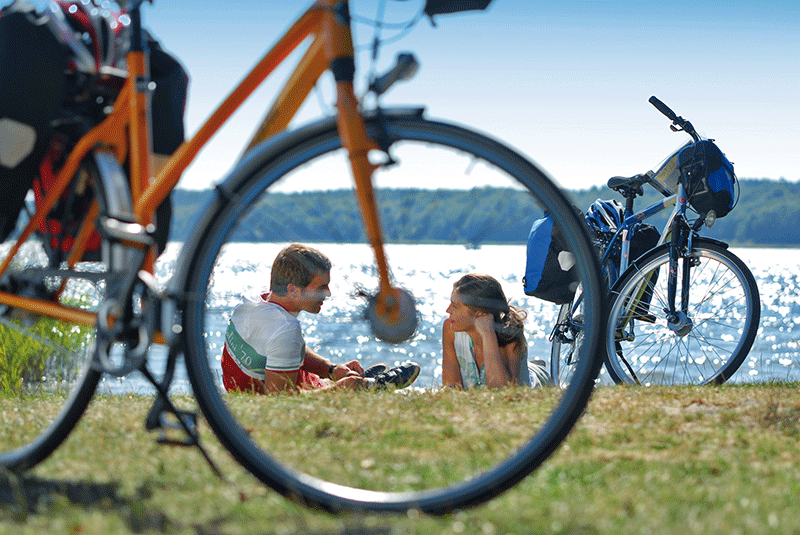 Show details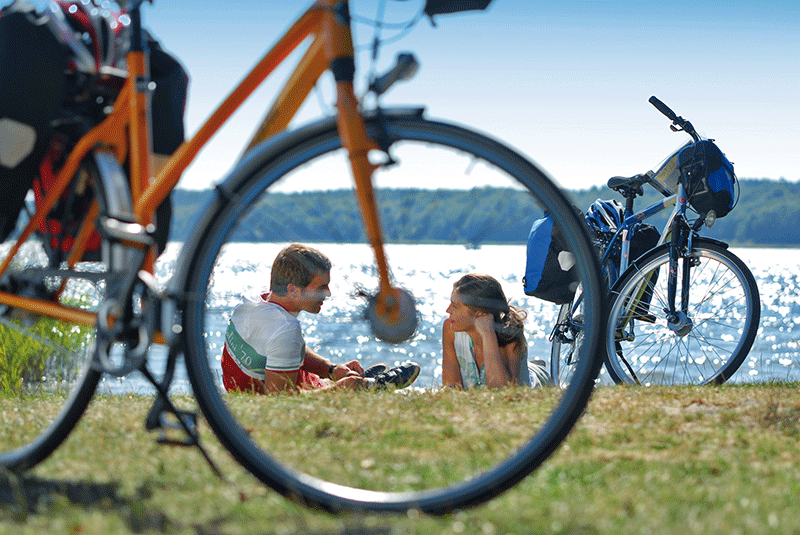 Cyclists having a break
© Tourismusverband MV
Cyclists having a break
© Tourismusverband MV
In the tourism industry, Mecklenburg-Vorpommern sets standards throughout Germany. Over the past several years, the state has repeatedly broken records for its number of overnight stays. Mecklenburg-Vorpommern is Germany's most popular destination for summer and family travel. The quality seal "Family Holiday MV – Certified Quality" has been earned by 94 family-friendly facilities and locations with a total of 96 family-friendly attractions.
Mecklenburg-Vorpommern also boasts a fascinating and impressive variety of cultural and natural landscapes. The 2,000 kilo­metres (1,200 miles) of Baltic Sea and lagoon coastline and more than 2,000 lakes attract guests from far and wide. The cultural attractions and events are top-notch, and the state offers everything you need for either pure relaxation or an active holiday: tourists return year after year to experience the exquisite nature – from the coast of the Baltic Sea and its islands to the Lake District or the region of Mecklenburg Switzerland. Holidaymakers can explore the treasures in the old town centres and museums or enjoy art and culture at theatres, on concert stages and in ateliers. Cycling and horse-riding paths, golf courses and water parks offer recreational activities for all ages.
Show details
Hooded beach chairs in Binz
© TMV, Ulf Böttcher
Hooded beach chairs in Binz
© TMV, Ulf Böttcher
With their strong emphasis on quality and service, the state's excellent hotels, holiday resorts, flats and modern campsites attract more and more guests every year. Mecklenburg-Vorpommern caters to the various needs of its visitors, and its holiday destinations can be easily reached via autobahns and modernised roads.
The hooded beach chair, or Strandkorb, serves as a symbol for the development of the tourism industry and creates high recognition value for the holiday paradise of Mecklenburg-Vorpommern. Here, holidaymakers can enjoy journeys of discovery, take a break from everyday life, rest and relax all year round.