Ministry of Finance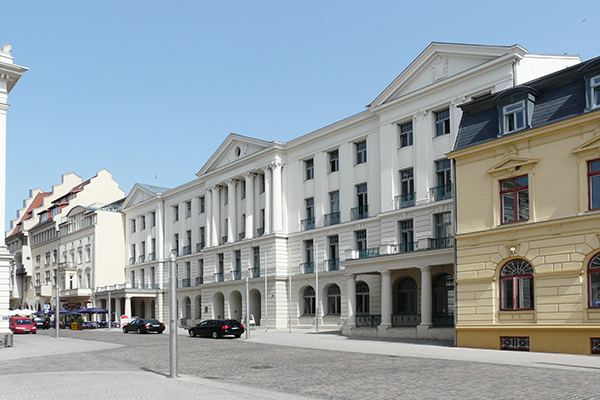 Show details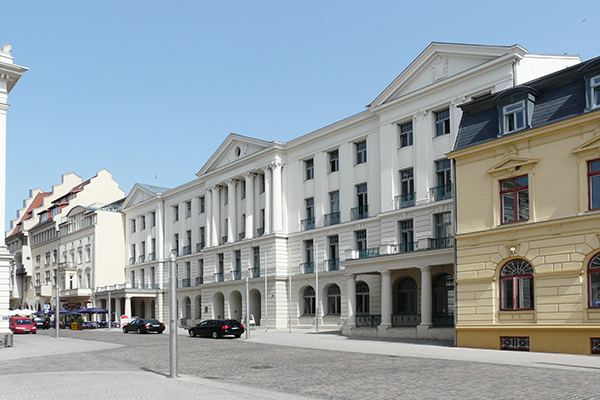 The Ministry of Finance of the State of Mecklenburg-Vorpommern
© Hackel
The Ministry of Finance of the State of Mecklenburg-Vorpommern
© Hackel
With its roughly 270 employees, the Ministry of Finance has a wide range of tasks pertaining to the design of budgetary, financial and tax policies. This is where the budget of Mecklenburg-Vorpommern is drawn up. The Ministry of Finance ensures the levying of taxes and influences new tax laws.
However, the Ministry of Finance is also responsible for the state castles and gardens, art collections, state construction works, the accommodation of all state authorities, as well as the marketing of the federal state, which promotes a positive image – both at home and abroad.
Other tasks include central personnel management (PeM), the management of state holdings, the monitoring of state loan guarantees, the supervision of the savings banks and the monitoring of the proper use of EU funds within the state. Besides the ten tax offices, the Ministry of Finance also oversees the Schwerin State Museum, the State Salary Payment Office, the State Central Payments Authority and the State Department for Construction and Properties (BBL).
Contact
Address
Finanzministerium Mecklenburg-Vorpommern
Schloßstraße 9-11
19053
Schwerin
Telephone:
+49 (0)385 - 588 4003