Digitalents M-V travel to start-up event "Slush" in Helsinki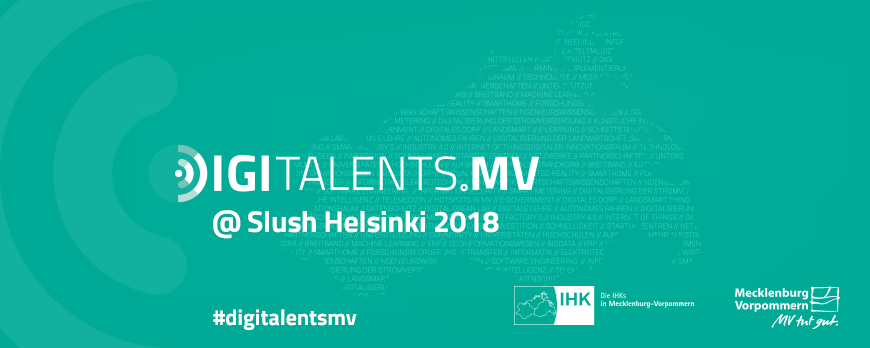 Show details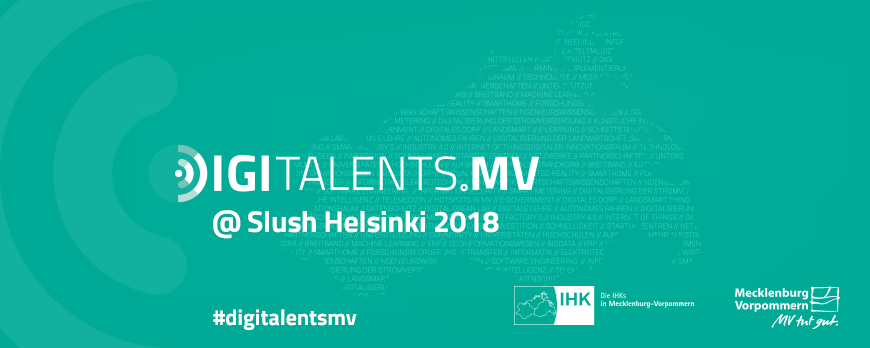 The Mecklenburg-Vorpommern Ministry for Energy, Infrastructure and Digitalization, and the Chambers of Industry and Commerce of the same State are, for the first time, organising a business trip to Europe's largest start-up event ("Slush") in Helsinki, from the 3rd to the 6th December 2018.
"Slush" is the global network meeting in the new tech scene – a place where founders, established entrepreneurs and top investors, students and media representatives from all over the world meet. Last year there was a total of 20,000 visitors, including representatives of 2,600 start-ups, 1,500 investors and 600 journalists from 130 countries. The Ministry has allowed 12 founders from Mecklenburg-Vorpommern to participate at this mega-event. It is both a conference and a festival and it offers founders a golden opportunity to make a decisive step further with their business idea.
The State government will reimburse 600 Euros of the travel and operational costs for every representative of a start-up, meaning that they need to pay only a fixed amount of 500 Euros for their participation at this event. They will travel to Finland's capital city as part of the delegation of Mecklenburg-Vorpommern, in the company of the Minister for Energy, Infrastructure and Digitalization Christian Pegel and the President of the Chamber of Industry and Commerce of Rostock, Claus Ruhe Madsen, they will have a look at the start-up scene at the destination while representing the Mecklenburg-Vorpommern investment community. Young founders will present their business idea to international investors during so-called "pitches" with the aim of convincing them about their idea and turning them into sponsors.
In order to distinguish themselves among more than 1,000 other start-ups, in the beginning of November the Mecklenburg-Vorpommern participants worked on their English presentation in collaboration with Finnish start-up trainers.
Show details
Impressions of "Slush" in Helsinki in 2017
Quelle: YouTube/Slush, Music & Sound design by Krista Myllyviita
Impressions of "Slush" in Helsinki in 2017
Quelle: YouTube/Slush, Music & Sound design by Krista Myllyviita